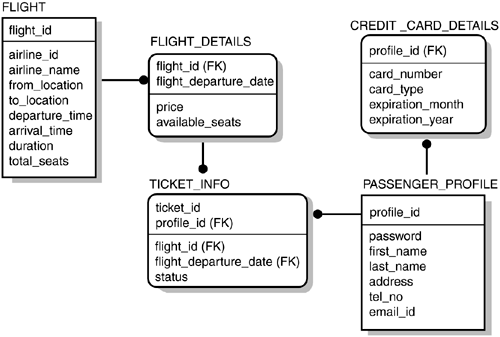 Before going into the details about ERD for flight reservation system we have to make a picture in our mind about how can we know what reservation system is?
To help the learners for opening their third eye for outside the box thinking, we have a special stuff on our own blog on this link.
Flight Reservation System explained—-
A computer based flight reservation system is known as computer reservation system.All the possible processes, people and systems involved in the designing of this type of application must be separately examined by using simple sentences.Here,we are using crow foot notation
Flight Reservation officer—-
A flight reservation officer is one,who reserves the seats. He can change the flight schedule per request from the passenger and also when something serious such as bad weather is involved. He can close the reservation upon the request from the passenger. Provides details about the packages as well as concessions per travel based.
Passenger—-
Passenger is the person who travels through airplane. Passenger make calls through telephone or cell or he can personally come to talk to the officer. Passenger can determine if he wants to change schedule (Either requesting the delay of flight or request for any earlier flight if it is available).
Passenger has to show his ID card such as driving license or passport for local travel.If he's traveling abroad, then he has to show his visa to the flight reservation officer.
Remember one thing that we are not including the loader of the cargo and other stuff that is not needed for this type of design because we are addressing the computer based system, not the whole airport